Hi Friends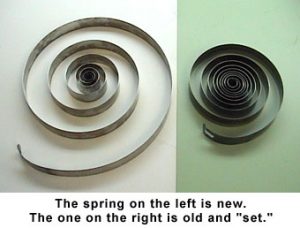 I'm afraid this is the only Spring we'll be seeing this year.
And while were talking springs, I'm sure there are clocks
around your house That you have given up on that might only be
A set spring, or some other simple part.
Simple to Difficult, Harry is the man to see!